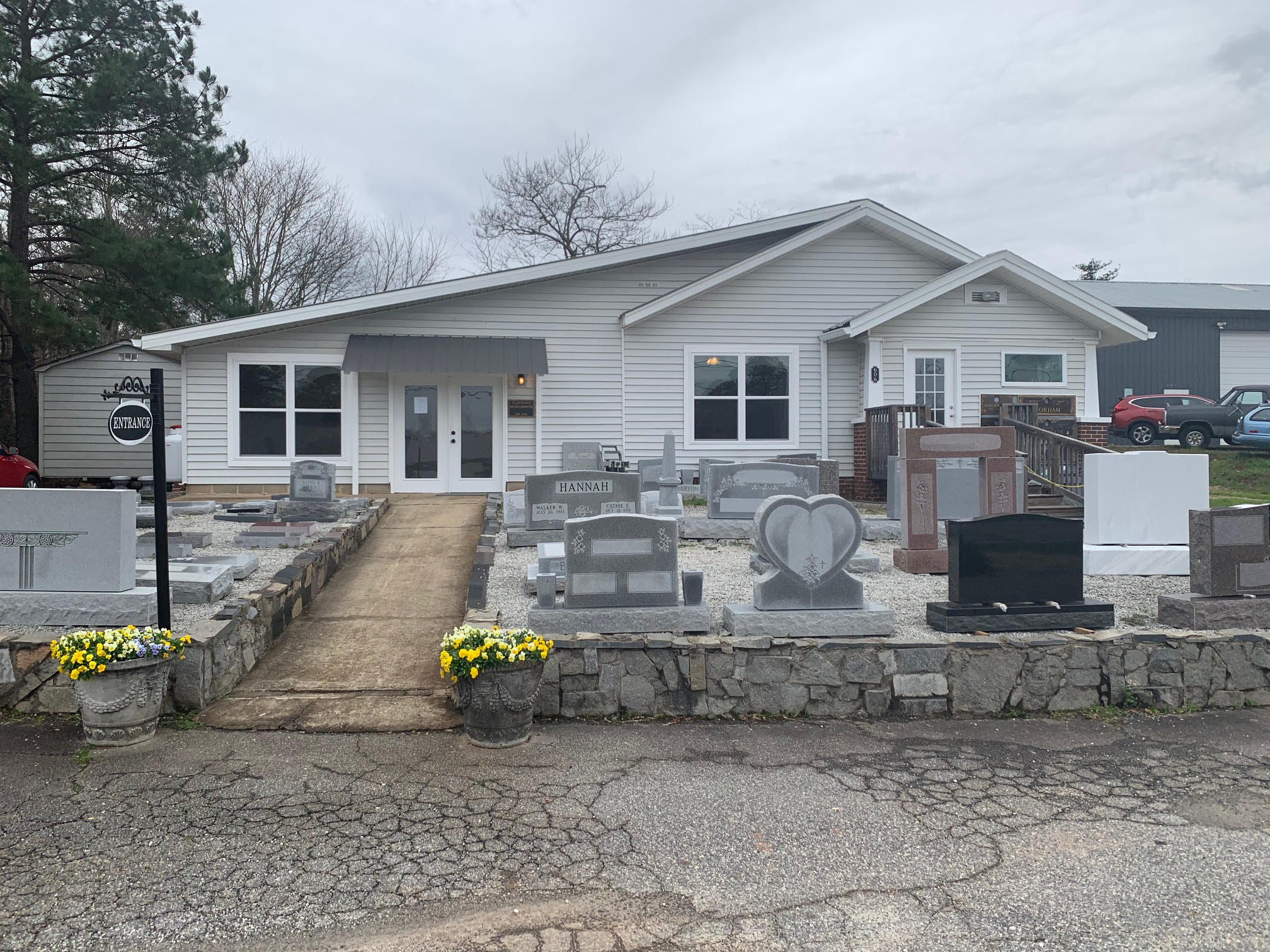 Who is Clayton's Monuments
In 1984, Clayton's Monuments was founded by Palmer, Polly, Bruce, and Elaine Clayton. Our mission stands the same today as it was then, to provide our customers with a memorial that is both meaningful and will stand the test of time. Our family and business have grown as we welcome our son-in-law, Mark VanAntwerp, to join us as the third generation in our monument office.
We strive to treat each and every customer like part of our family with compassion, caring, and understanding. From vision all the way to completion and installation of the memorial, Clayton's Monuments wants our customers to feel as part of the operation. The Clayton family hopes to provide a memorial to your family that you will be proud of and that will be a place of peaceful remembrance for you and your friends and loved ones for many years to come.
Clayton's Monuments will deliver a product that will be long lasting, beautiful, and of high quality to fit any budget. We thrive on our customers' happiness and will do what it takes to make a perfect memorial in our customers' eyes.
Our family is growing further with the addition of Lillian Kate VanAntwerp who represents the fourth generation of our business. As she grows up, she will be instilled with the same values all of us have. We hope to help our customers to their complete satisfaction should we be chosen with your need for a memorial.
Mission Statement
"…to provide our customers with a meaningful and quality memorial that will stand the test of time. We want you to have a beautiful memorial to go to with your family and friends that will make you proud."